Let's Shop Black This Holiday Season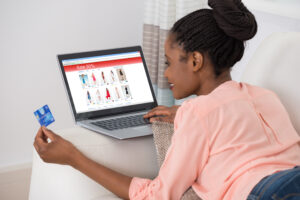 It's the most wonderful time of the year! The holiday season is here! It is time to shop for all of those gifts for your loved ones and yourself. I don't know about you, but i absolutely adore this holiday season. I love decorating, putting together my Christmas tree, hanging my wreath, listening to Mariah Carey on repeat, and watching all of the Christmas movies (from Elf to cheesy
Hallmark movies). This time of year brings me great joy and puts me in the giving spirit. One way I think i'll exercise that is by purchasing some of my gifts from black-owned businesses this year.
This is the perfect time to support some of your favorite Black-owned brands. The holiday shopping season is the time of the year where a lot of businesses finally shift into the black and start to see a solid profit. Let's help some Black businesses see big profits this year by purchasing from them. 
If you've already made your list and you know who you want to buy a new perfume for and who was getting some lovely candle set, then you can choose one of these 10 Black-owned brands to purchase those great products from and put money into the Black community. 
Here's a list of some great Black-owned businesses you can shop now and get some solid finds for this year's gift-giving festivities. Go ahead, break out that card, and spend that money with a Black-owned brand! 
There are so many more great brands out there you can support so find all of those holiday gifts and support Black businesses along the way.
Also, support some latinx, indigenous, and other POC businesses while you're at it! 
Happy Holidays!
by :
Sheena